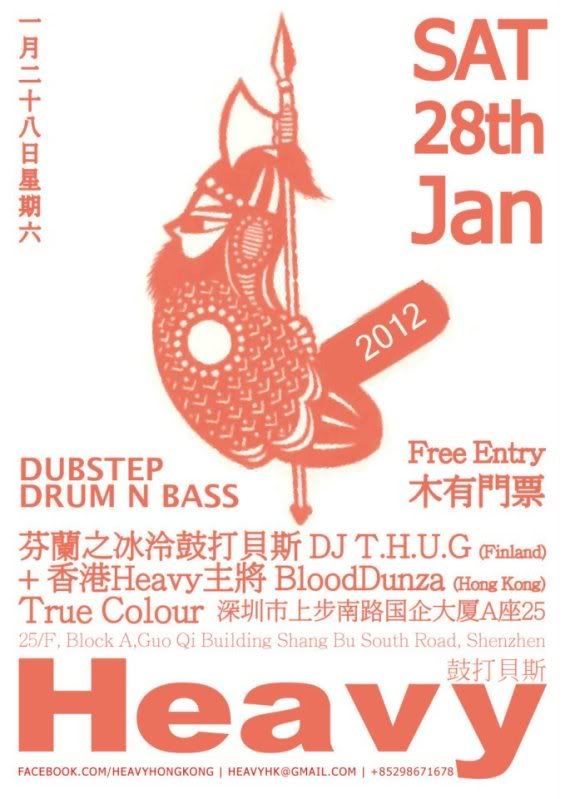 From the land of ice and snow, Finlandia, T.H.U.G has been a busy dj in the DnB scene in finland . his tight mixing has gain him respect and slot in all the major city of the Finland and all over europe .Recently he made his way to the other side of this planet. Now settled a base camp in Hong Kong for one year, doing his thing and spreading the love from there on. In HK he has played with the dubstep/dnb heavy hitters the HEAVY kru, mad respect for the local heroes. Also he was seen and heard dropping a late night berlin techno sound in the HK's UG asylum, XXX Gallery.
He brings you the sound, he releases the pressure. You got the poison, he got the remedy.
"I'm thinking of starting with some disco-edits, proceeding to slow-house, house then maybe a little techno flirt here and there and if the set goes on for four hours or more, deep, hypnotic, pumping techno from monochromic industrial factories. Or maybe just all night dnb for the junglist massive."
"T.H.U.G."