A marking off or distinguishing as different

1) Objective is a statement that is completely unbiased. It is not touched by the speaker's previous experiences or tastes. It is verifiable by looking up facts or performing mathematical calculations.
Subjective  is a statement that has been colored by the character of the speaker or writer. It often has a basis in reality, but reflects the perspective through with the speaker views reality. It cannot be verified using concrete facts and figures. 

Their misuse is responsible for subjectivism in ethics. Ethical subjectivism is the view that moral judgements are nothing but statements or expressions of personal opinion or feeling and thus that moral judgements cannot be supported or refuted by reason. Careless use of the terms "subjective" and "objective" also leads to odd views in metaphysics, e.g., the denial of material reality (idealism); and odd views in epistemology, e.g., the claim that all statements are equally warranted. In other words, if you're careless about how you handle the concepts of subjectivity and objectivity, you can end up saying there's no such thing as morality, reality, or truth!

2)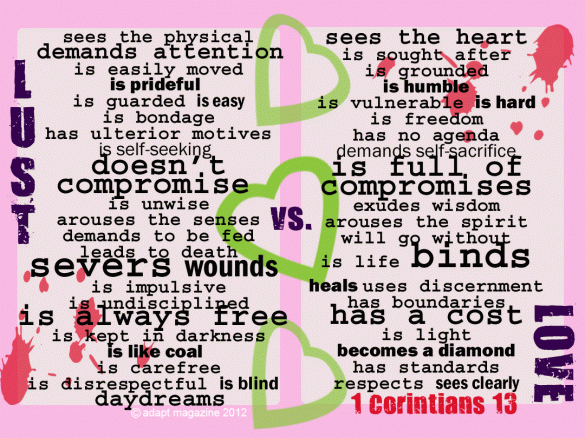 3) Difference is the Negative of Identity 
4) "Hegel [a German philosopher (1770-1831)] stresses the paradoxical nature of consciousness; he knows that the mind wants to know the whole truth, but that it cannot think without drawing a distinction.
Unfortunately, every distinction has two terms, every argument has a counter-argument, and consciousness can only focus on one of these at a time. So it fixes first on the one, then under pressure fixes second on the other, until it finally comes to rest on the distinction itself. Hegel refers to this process of alternation and rest as dialectic. Dialectical motion has three stages: THESIS, ANTITHESIS, and SYNTHESIS." 
THESIS: Start here: "I am born; I am a child."
ANTITHESIS: Negation of the thesis. "I have grown; I am an adult; so, I am NOT the child I used to be."
SYNTHESIS: Negation of the opposition between thesis and antithesis. "I am NEITHER child NOR adult, but a whole person."
Dialectic of the Drinking Glass:
THESIS: Looking at a glass with some water in it, consciousness would not see anything at all if it did not distinguish between what is water and what is not water. If we suppose that consciousness begins as an optimist, then its thesis is an argument that the glass is half-full.
ANTITHESIS: Faced with the objection that this is not the whole truth, consciousness becomes a pessimist who argues for the antithesis that the glass is half-empty. The antithesis is the opposite of the thesis.
SYNTHESIS: Faced with the objection that this is not the whole truth either, and having already taken both sides, consciousness realizes that the whole truth is a synthesis: the volume that is empty equals the volume that is full.
Although the triad is often thought to form part of an analysis of historical and philosophical progress Hegalian dialectic, the assumption is erroneous. Hegel used this classification only once, and he attributed the terminology to Immanuel Kant. The terminology was largely developed earlier by the neo-Kantian Johann Gottlieb Fichte, also an advocate of the philosophy identified as German idealism.
5) Descartes

6) Augments - Modifiers - Preposition
7) The primary/secondary quality distinction is a conceptual distinction in epistemology and metaphysics, concerning the nature of reality. It is most explicitly articulated by John Locke in his Essay concerning Human Understanding, but earlier thinkers such as Galileo and Descartes made similar distinctions. CCLE.pdf
 8) "I think that tastes, odors, colors, and so on are no more than mere names so far as the object in which we locate them are concerned, and that they reside in consciousness. Hence if the living creature were removed, all these qualities would be wiped away and annihilated"
~ Galileo Galilei, The Assayer (published 1623)
9) Rules For Being Human
You will receive a body.
You may like it or hate it,
but it's yours to keep
for the entire period.
You will learn lessons.
You are enrolled in a full-time,
informal school called life.
There are no mistakes, only lessons.
Growth is a process of trial, error
and experimentation.
The "failed" experiments are as much
a part of the process as the experiments
that ultimately "work".
Lessons are repeated until they are learned.
A lesson will be presented to you in various forms
until you have learned it.
When you have learned it,
you can go on to the next lesson.
Learning lessons does not end.
There is no part of life that doesn't
contain it's lessons.
If you're alive,
there are still lessons to be learned.
"There" is no better than "here".
When your "there" has become "here",
you will simply obtain another "there"
that will again look better than "here".
Other people are merely mirrors of you.
You can not love or hate something
about another person unless it reflects to you
something you love or hate about yourself.
What you make of your life is up to you.
You have all the tools and resources you need.
What you do with them is up to you.
The choice is yours.
by Dr. Cherie Carter-Scott
10) "By convention there are sweet and bitter, hot and cold, by convention there is color; but in truth there are atoms and the void" ~ Democritus